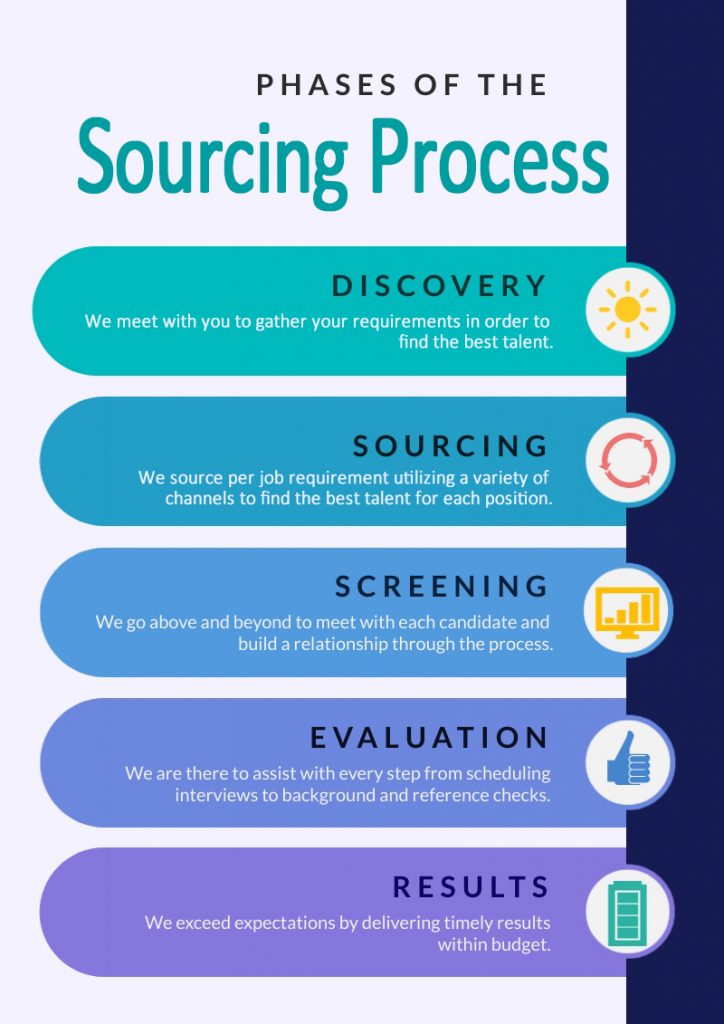 G2W Consulting Offers Sourcing
G2W Consulting provides highly specialized sourcing and talent searches. We understand how to source utilizing a variety of channels including social media recruiting, networking, referrals, and internet sourcing, to name a few. In order to source the best talent, we have a deep understanding of the industry and we gain a solid understanding of the job requirements.
We also provide project-based sourcing for office and team expansions, new team formations, temporary internal or external projects, and deeper organizational talent strategies. We will work with your budget and your HR or staffing team to ensure your company has the best talent available for your next project. Contact G2W Consulting today to get started. If you'd like additional information about our sourcing services, please contact us today! We offer hourly and project- based plans.