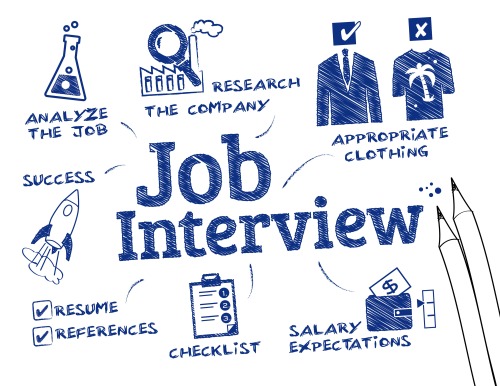 As someone who has been in recruiting for 10+ years, the interview process is the most important aspect to landing your dream job. No matter they level of role you are applying for, you will most likely have to interview with a potential employer before receiving an official job offer. Since job interviews allow you the opportunity to showcase your skills and qualifications, you will want to do your best in order to make a good impression on the hiring team. In this post, we discuss how to ace an interview, including preparation tips for common job interview questions.
Here are some important guidelines to follow:
Research: Learn as much as you can about the company and the position.
Plan: Think through how you will get to the interview and how you want to present yourself to the employer.
Practice: The saying is true that "practice makes perfect", so make sure to properly prepare with your responses to possible questions ahead of time.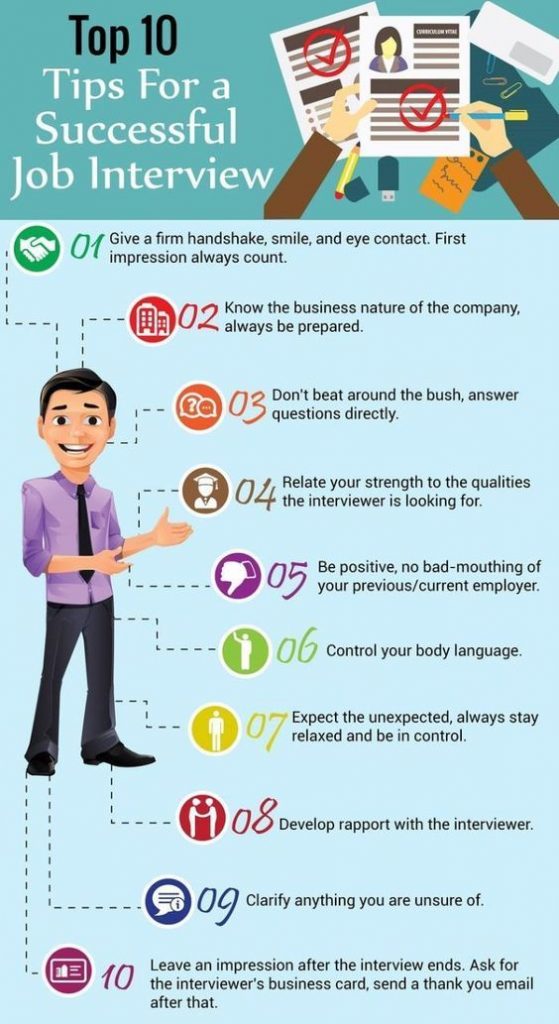 Top 10 Ways To Prepare For Your Interview
Research your potential employer
Review the job description
Practice answering interview questions
Understand the role and company culture
Plan questions for your interviewer in advance
Map out how you will get to your interview
Dress appropriately for your interview
Bring multiple copies of your resume
Follow up after the interview
Keep a positive attitude
Research your potential employer
It's always a great idea to know who you'll be meeting with. A couple of ways you can properly research your next potential employer is by:
Reviewing their website
Browsing social media pages
Check with Friends who work there currently or may have worked there previously
Research current team members and their backgrounds to see if you have a common ground
It's important to research the company mission, culture and goals prior to speaking with an interview. This will give you a major advantage throughout the process. One of the main questions interviewers always ask is "what do you know about our company or product". If they are a big- name company, you might be less inclined to put the effort into your research, but you may be surprised what you find when you dig a little deeper. Remember, you may be trying to find your next long- term employer, so be sure that their goals align with your own.
2. Review the job description
Be sure to thoroughly read through the job description. This is your preview into what the company is seeking. However, don't let the job description overwhelm you. Sometimes employers will add in "preferred skills", but they may not actually require them for this role. Some employers keep their descriptions basic and utilize and "one size fits all technique" where they can hire for entry level roles as well as senior level positions, so keep an open mind when reading through the description. Always keep a positive can-do attitude and express your abilities the best you can.
3. Practice answering interview questions
When preparing for your interview, researching possible interview questions are a huge help. When you are prepared, it reduces your stress levels. When your stress levels are decreased, you allow your personality to shine through. I know it can be hard to calm yourself before a big interview, but a few key steps which we've listed out here can go a long way.
Here are some top interview questions:
Most Common Interview Questions and Best Answers (With Tips)
4. Understand the role and company culture
You would be surprised at how much a company prides itself on company culture and mission. Every good company should have one or both. Even the pizza parlor down the street strives to keep good employees because they have created a "family" atmosphere and have a mission to provide the best pizza they can. The same goes with any industry at any level. They want their staff to be happy and want to stay long- term. Research shows that if you create a welcoming environment, employees will typically stay for perks, culture and mission over a similar compensation at another organization. Do your best to find out what these things may be for your next potential employer by reading reviews, online posts and social media pages.
5. Plan questions for your interviewer in advance
If you want to have a leg- up in your next interview, you'll provide at least 3 questions to ask your employer. However, these should not be questions that you can easily find through an online search. These questions should be key traits of what you are seeking whether it be specifically about their culture, what kinds of activities do they do after work or how they drive culture in the workplace. Your interviewer will be impressed that you took the time to ask them well thought out questions.
6. Map out how you will get to your interview
Think of interviewing as a school test grading system. You get points for getting answers right and being able to complete the assignments. What you don't realize that is that a main key to completing the test is ensuring you make it on time. The same goes for interviews. Employer make mental notes when someone shows up on time or early for an interview. Some companies even hand out the list of interview questions if you show up 15 minutes early. Some interviews think of the interview as a practice run. If you aren't on time, how will they be certain that you will be on time for work? By showing that you are able to get there in a timely manner proves that you are dependable.
7. Dress appropriately for your interview
It's important to make a great first impression. In order to do so, ensure you take the proper steps to dress appropriately. Try reviewing the company's website or social media profiles to research the employee dress code and use that to guide what you wear. In most cases, a business casual outfit—such as dress pants with a professional shirt—or a business formal suit will work best for interview attire. If you aren't able to find a dress code or it isn't expressed in your interview confirmation, it's always best to be overdressed than underdressed. If you aren't able to afford a nice interview outfit, find a friend or someone in your local community who will allow you to borrow a dress shirt and pants. If you're still not sure what to wear, think "Sunday Best" attire.
What to Wear to a Job Interview
8. Bring multiple copies of your resume
In a role where you will be meeting your employer face-to-face, it is important to supply enough resumes for everyone who may attend, including yourself. It'll be used as reference points throughout the interview, so it's also best to know what skills you actually have listed on your resume.
9. Follow up after the interview
Don't be afraid to reach out after your interview. Some employer appreciate hand written notes thanking them for their time. However, the mailing process can be lengthy, and it can be strenuous to obtain the information necessary to send them out by mail which makes emailing much more preferable. If the interviewers happen to give you their business cards, their email will be listed. DO NOT CALL! I cannot stress this enough. Write a well- written email thanking them for their time. If you were contacted by a recruiter for this interview, let them know how your interview went and ask them to keep you in the loop for feedback. Allow at least 3-5 days for a response from an employer. You know that old rule to wait three full days before contacting a potential suitor? That also applies to interviews.
10. Keep a positive attitude
The post- interview waiting game can be tough, but it's important to keep a positive attitude. They may have a lot of internal process to wade through before making a final decision. Some employers have to interview a set amount of candidates. They may have multiple roles open. They may have to get everything approved through Human Resources. There are so many things that can delay an offer, so don't be discouraged. If this role doesn't work out, there will always be another position. And, remember, it's not you, it's them. As long as you stay positive, your dream job will come.