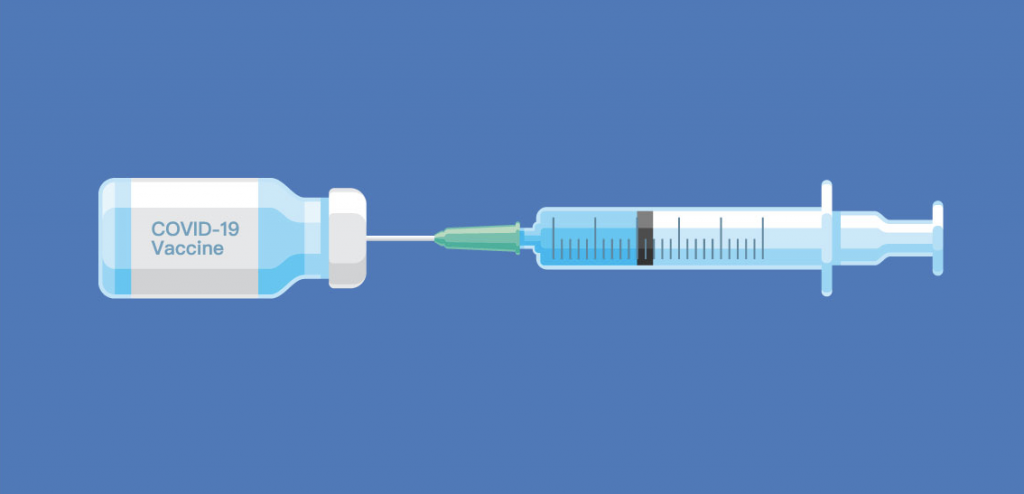 We have had several employers and employees ask us about the mandates pertaining to the Covid-19 vaccine. As an employee, you may be wondering if your employer can mandate a Covid- 19 vaccine. In short, the answer is yes unless you have a specific condition or your state passes a law that says otherwise. However, what your employer may not know or may be telling you is that it then falls under a couple of circumstances.
OSHA has recently made a few changes to the information they have released pertaining to Covid-19. Here are what we feel are the most pertinent Q&A.
Q: My employer is requiring me to sign a liability waiver upon returning to work. Does this prevent me from filing a complaint about safety, health, or retaliation?
A: Nothing in a liability waiver prevents or precludes an employee's right to file a complaint under the Occupational Safety and Health Act. The worker continues to have the right to file a safety or health complaint under section 8(f) and/or a retaliation complaint under section 11(c), regardless of any language contained in the waiver.
Q: Are adverse reactions to the COVID-19 vaccine recordable on the OSHA recordkeeping log?
A: DOL and OSHA, as well as other federal agencies, are working diligently to encourage COVID-19 vaccinations. OSHA does not wish to have any appearance of discouraging workers from receiving COVID-19 vaccination, and also does not wish to disincentivize employers' vaccination efforts. As a result, OSHA will not enforce 29 CFR 1904's recording requirements to require any employers to record worker side effects from COVID-19 vaccination through May 2022. We will reevaluate the agency's position at that time to determine the best course of action moving forward.
OSHA did remove the information they had posted regarding employer mandates falling under Worker's Compensation.
Which States Cover Possible Worker's Comp Claims?
According to WorkersCompensation.com, numerous states have addressed the question of adverse vaccine reactions and workers' compensation for diseases such as smallpox, influenza and measles. Side effects allegedly caused by vaccinations have been found to be covered under workers' compensation, especially if mandated by the employer, for the states of: Alabama, Louisiana, New York, California, Massachusetts, North Carolina, Colorado, Michigan, Ohio, Connecticut, Minnesota, Pennsylvania, Florida, Mississippi, South Carolina, Illinois, Missouri, Texas, Indiana and New Jersey.
Outside of the preceding states, the specific state workers' compensation law regarding participation in employer-sponsored social activities and injuries arising out of those activities can provide guidance as to coverage under workers' compensation for adverse reactions to COVID-19 vaccinations. With employer-sponsored social activity injuries, the compensability determination usually centers on the degree of employer involvement with the activity. If the social activity provides a mutual benefit to the employer and the employee, the courts will likely lean towards deciding in favor of the injured worker. This direction would indicate that for vaccination reaction claims, where the vaccination was mandated or strongly encouraged by the employer, the courts are likely to lean towards the reaction being covered under workers' compensation. Several law firms in multiple states have noted that they will take on a Worker's Compensation case pertaining to adverse reactions to the Covid- 19 vaccination.
As with any employment policy, employers that have a vaccine requirement may need to respond to allegations that the requirement has a disparate impact on—or disproportionately excludes—employees based on their race, color, religion, sex, or national origin under Title VII (or age under the Age Discrimination in Employment Act (40+)). It would also be unlawful to apply a vaccination requirement to employees in a way that treats employees differently based on disability, race, color, religion, sex (including pregnancy, sexual orientation and gender identity), national origin, age, or genetic information, unless there is a legitimate non-discriminatory reason.
Additional situations where your employer may or may not mandate the vaccine is as follows:
Americans with Disabilities Act (ADA)- This law says that employers may only conduct medical
examinations on employees, or ask employees questions that are likely to elicit disability-related information, where the exams or questioning are "job-related and consistent with business necessity." This allows an employer to have a workplace policy that includes "a requirement that an individual shall not pose a direct threat to the health or safety of individuals in the workplace." If a vaccination requirement screens out a worker with a disability, however, the employer must show that unvaccinated employees would pose a "direct threat" due to a "significant risk of substantial harm to the health or safety of the individual or others that cannot be eliminated or reduced by reasonable accommodation."
Employers may only conduct medical examinations on employees, or ask employees questions that are likely to elicit disability-related information, where the exams or questioning are "job-related and consistent with business necessity." In guidance published in December 2020 and updated in May 2021, the Equal Employment Opportunity Commission (EEOC) stated that, although information about an employee's vaccine status is subject to the ADA's confidentiality requirements, asking employees whether they have been vaccinated, or requiring proof of vaccination, is not a medical examination within the meaning of the ADA. Therefore, the ADA does not generally prevent employers from implementing a vaccine mandate for its workforce.
Pregnancy Discrimination Act- This law generally forbids discrimination based on pregnancy with respect to any aspect of employment. This means that when an employer grants an exception to a policy for a nonpregnant employee who is similar to a pregnant employee in his or her inability to work, the employer must either grant the exception for the pregnant employee or have a legitimate and nondiscriminatory explanation for treating the pregnant employee less favorably. The Centers for Disease Control and Prevention (CDC) states pregnant individuals are at increased risk for severe illness from COVID-19. While there is limited data at this time about the safety of COVID-19 vaccines for people who are pregnant, recently leading experts in maternal health have been recommending that pregnant women become vaccinated.
Title VII of the Civil Rights Act of 1964- This law, along with various state laws, prohibit discrimination based on race, color, national origin, religion, and sex, including pregnancy. This protection includes requiring employers to accommodate an employee's sincerely held religious beliefs, practices or observances. Applying this standard, the EEOC's guidance explains that an employee may be entitled to a reasonable accommodation that includes excusing the employee from a mandatory vaccine requirement due to religious objections.
Genetic Information Nondiscrimination Act- This law prohibits employers from asking employees medical questions about family members, including asking about relatives who may be sick or experiencing signs of illness. However, it does not prohibit an employer from asking employees whether they have had contact with anyone diagnosed with COVID-19 or who may have symptoms associated with the disease.
Age Discrimination in Employment Act – This law prohibits discrimination based on age, 40 or older. The ADEA would prohibit a covered employer from involuntarily excluding an individual from the workplace based on his or her being 65 or older, even if the employer acted for benevolent reasons such as protecting the employee due to higher risk of severe illness from COVID-19.
National Labor Relations Act (NLRA)- protects both union and nonunion employees from interference with broadly defined "concerted activities." Concerted activity may include expressing concerns about workplace safety, circulating a petition asking for greater safety protections or discussing vaccinations in connection with work. The NLRA generally prohibits employers from terminating, disciplining, threatening or coercing employees who engage or refuse to engage in such actions unless an employer can establish a countervailing interest, such as the safety of other workers or customers. Boycotting or protesting a mandatory vaccination policy may be considered "concerted activity" under the NLRA. However, the National Labor Relations Board (NLRB) has signaled that it may be permissible in some
circumstances for employers to place employees on leave, or take other adverse actions, until they comply with such a policy.
The Vaccine and Food Allergies
When evaluating possible allergic reactions, take a look at the ingredients. The most common reactions to the vaccine appear to be linked to allergies for the following:
Contains polyethylene glycol (PEG)?
• Pfizer-BioNTech: Yes
• Moderna: Yes
• Janssen: No
Contains polysorbate?
• Pfizer-BioNTech: No
• Moderna: No
• Janssen: Yes
Sources:
Akin Gump Strauss Hauer & Feld LLP (2021 August 6). The COVID-19 Vaccine Rollout: What Employers Need to Know. https://www.akingump.com/en/news-insights/update-the-covid-19-vaccine-rollout-what-employers-need-to-know.html
Koonce, Max (2021 February 23). COVID-19 Vaccinations and Workers' Compensation. https://www.workerscompensation.com/news_read.php?id=38088&type=7
Food Allergy Research & Education. (May 2021). FARE Update on Vaccines Against COVID-19. https://www.foodallergy.org/resources/covid-19-vaccine-qa
U.S. Equal Employment Opportunity Commission. (2021 May 28). What You Should Know About COVID-19 and the ADA, the Rehabilitation Act, and Other EEO Laws. https://www.eeoc.gov/wysk/what-you-should-know-about-covid-19-and-ada-rehabilitation-act-and-other-eeo-laws